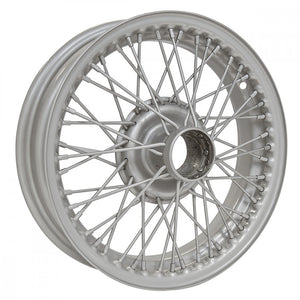 An essential part of a British classic sports cars styling was the fitment of wire wheels. Whether fitted as standard or not, a set of wire wheels will not only enhance the appearance of your car, but also the value.

All wire wheels are manufactured using stainless steel spokes and nipples.

Brand: MWS

Not suitable for Twin Cam or De Luxe

Fits on: 100-4, 100-6, MGA 1500CC, MGA 1600CC, TD, TF, TR2, TR3

THIS ITEM IS ONLY ON ORDER , FEEL FREE TO CONTACT US FOR PRICE UPDATE !