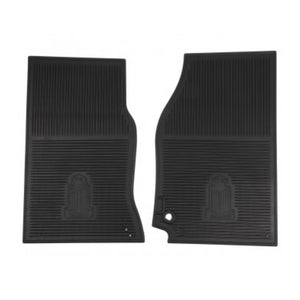 Moulded rubber floor mats, so popular with owners who wish to prolong the life of their footwell carpets.
This high quality, injection moulded, product will keep carpet wear to a minimum and is easily cleaned by using soap
and water.
Can be used for: TR2, TR3, TR3A, TR3B, TR4, TR4A, TR5, TR6
Comes in pair !