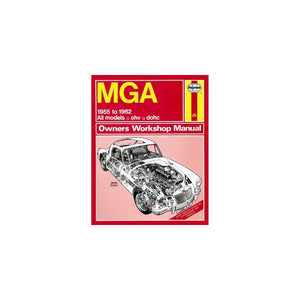 Get to know your car a little better!
Saving you money from start to finish!
Helping you make things go a little further!

Models covered:
MGA 1500, 1600, 1600 Mk II and Twin Cam, in Tourer, Two-seater and Coupe form with 1489 cc ohv, 1588 cc ohv, 1622 cc ohv and 1588 cc dohc engines.