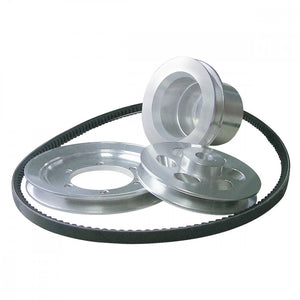 Narrow belt conversion kit for Triumph TR2-4A

The crank pulley is solid and does not have the harmonic damper. This undamped kit is not suitable for competition use or sustained high revs.
Replacement parts for the narrow belt kits are available.

The damped conversion kit is also available.
Enter 'TT1132' in the search bar.